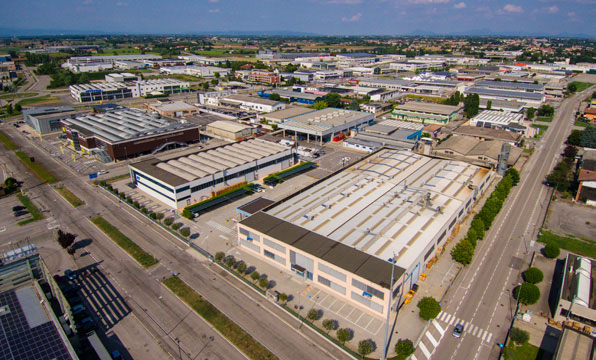 With Frigomec, you are in safe hands.
Leading manufacturer of key components for refrigeration and air-conditioning systems, Frigomec has over 50 years' experience and knowledge of the latest European directives regarding new refrigerant gases and fast-evolving safety regulations.
Aware of the challenges faced by its customers who need to keep up with new rules and regulations, Frigomec plays an active role in the official Working Groups in order to help define the directives and acquire the necessary know-how well in advance.
Frigomec helps customers make the most appropriate design choices and define the most suitable components. This includes tailor-made solutions, in line with regulations defined by several international authorities for which we have obtained the required certifications.
Thanks to research into product development, technological solutions ensuring maximum reliability and strict, documented testing phases, Frigomec delivers top-class components, combining the right performance, safety compliance and efficiencies at adequate costs.
Our product range includes: liquid receivers, suction accumulators, oil separators, heat exchangers, collectors, mufflers, filters, valves and adaptors, spares and accessories. We also supply special products on request and a complete range of CO2 components.
Frigomec: not only products conceived for the future of refrigeration, but a skilled team of engineers who follow and support you with projects carried out in co-design.
OUR MISSION
To be the trusted partner of HVAC & R system providers through the design and supply of reliable, safe, competitive solutions tailored to the real needs of the customer, providing the best technical support and knowledge of regulatory aspects, constantly pioneering new technologies and ensuring superior performance.
OUR VISION
Contribute to the technological evolution of HVAC & R systems thanks to collaboration with the main players in the sector, paying increasing attention to ecological and environmental aspects. Our heritage
Founded on July 13, 1967 by Giovanni Vignoli, the company initially manufactured small pressure vessels for local customers. Recognised as a trustworthy source of quality products, the workshop expanded as demand grew and customers were acquired from farther afield. In the 1990s, exports flourished and the company became known in Europe as a leading supplier for refrigeration system componentry. By the turn of the century Frigomec Spa had acquired a number of international certifications allowing the company to play a key role as partner to leading OEMs.
In 2013, anticipating the potential growth of technologies based on the use of CO2 as a refrigerant, the company acquired 100% of Klimal Italia s.r.l. which was later merged into Frigomec. In December 2012, the Villa Bartolomea plant, which recently underwent expansion, was inaugurated to focus on the production of high-pressure components destined to serve this evolving market.
Today, Frigomec Spa is still a family-run business headed by Paolo Vignoli, who is supported by a management team and leading specialists in HVAC & R systems.